Student Destinations
"Curriculum links post-16 are well established to support academic and vocational pathways" Ofsted, May 2022
One of the ways that we look to improve our careers provision is to regularly monitor and review our destination data. We track current Year 11 students' intended destinations, confirmed offers of learning and actual destinations, as well as supporting students during their post 16 transition. We also track student's destinations for three years after they leave school. It's always lovely to catch up and see what our students are doing and to invite them in to school to share their experiences and inspire the next generation.
We take care to support students that have left Esher High School and ensure that they settle in and sustain their chosen post 16 destination. All previous students are able to call or email us if they feel unsettled, or unsure about the choices they made or are not receiving the support they need to succeed.
Our students move on to a variety of destinations including sixth forms, colleges and apprenticeships. The chart below shows what our 2022 Year 11 leavers went on to do.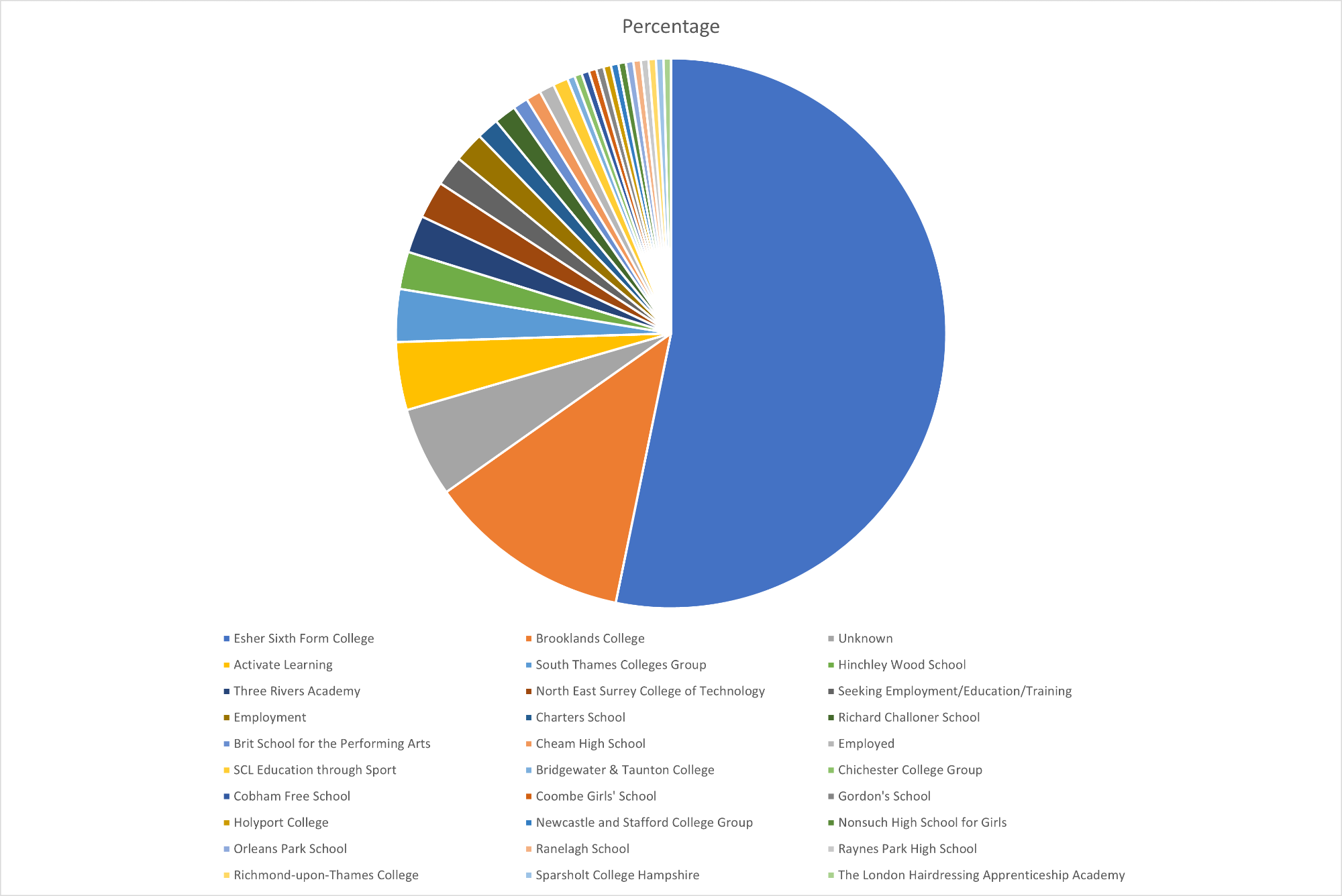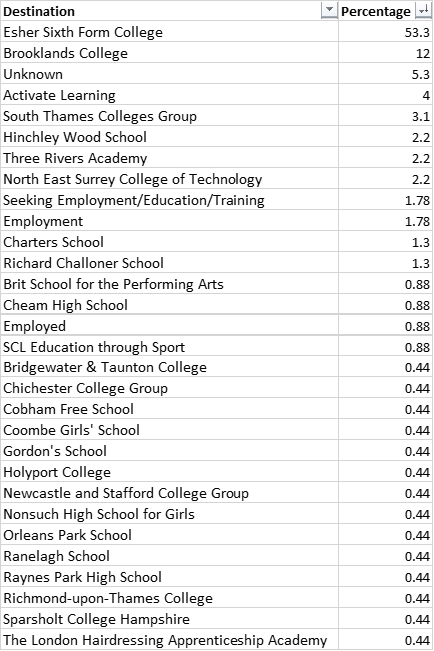 Walton Casuals Football Programme – Students following this route study towards a BTEC Level 3 Diploma in Sport and take part in regular football training. This can lead them into university, an apprenticeship or full-time employment. The focus is very much on developing employability skills through football, rather than football as a career.