EHS STAFF TAKE ON RACE FOR LIFE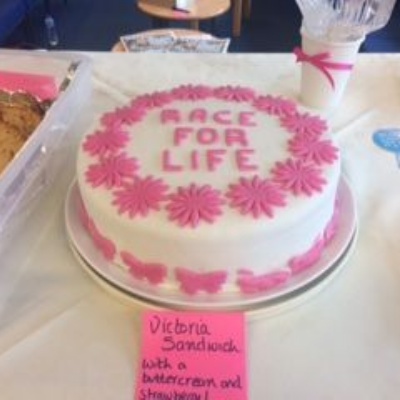 On a baking hot Sunday morning, not a cloud in sight, an intrepid group of Esher High TAs took it upon themselves to participate in the Race for Life in order to raise money for cancer research. They completed a grueling 10km walk across the rolling Epsom Downs and made it home in time to watch the second half of the England v Panama game.
The overall results of this respectable challenge combined with a highly appreciated cake sale was a whopping £684 in total. We would like to thank everyone who supported us an our cause.