Esher High Street in bloom!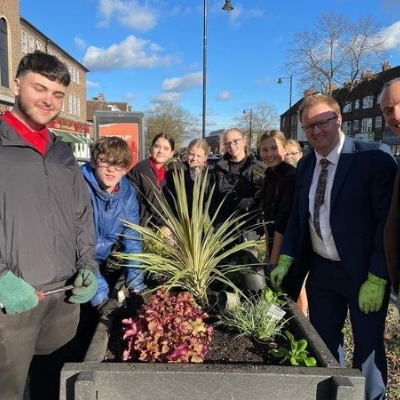 Students from Esher High School joined members of the Esher Chamber of Commerce to sponsor and tend a flower box on Esher High Street. Some of the students who joined the gardening party, took the time to write about their experience, which you can read below. Dominic Raab, local MP and Deputy Prime Minister joined the group too.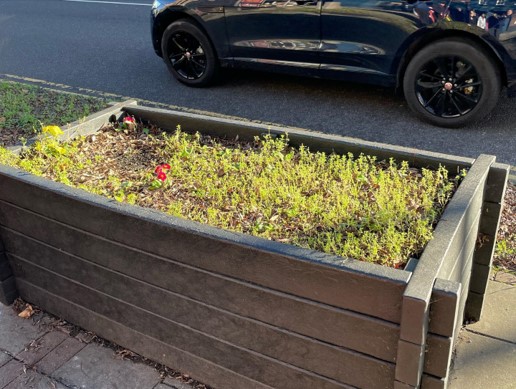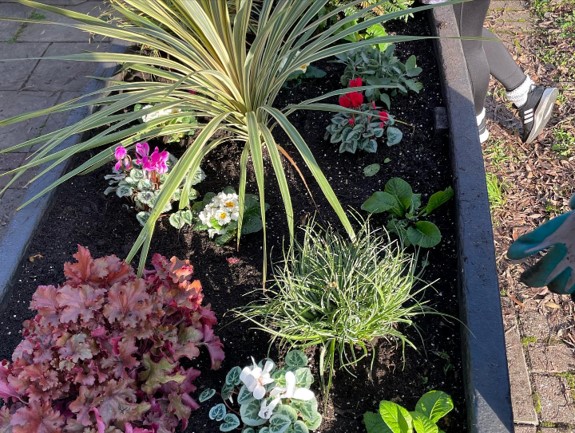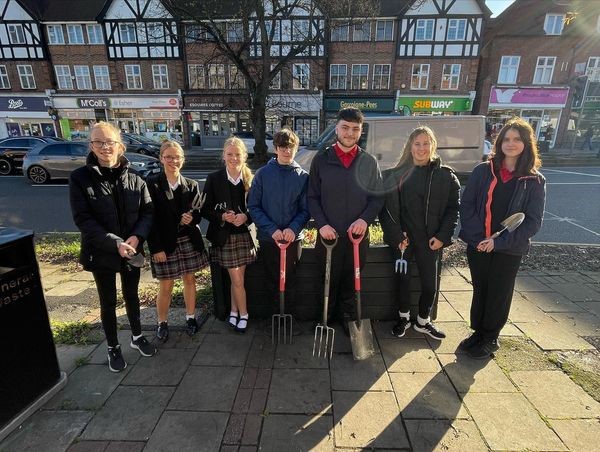 Martha in Year 9 said "Last week on Friday we were invited to Esher High Street by Mr King to do some gardening. We started to garden our own little box. As we were doing that Domanic Rabb our local MP and Deputy Prime Minister came up too and started taking to us about gardening. It was a pleasure to do this and a great experience and a very fun thing to do thanks", while Maddie also in Year 9 commented: "Last week on Friday we were asked to walk down to Esher High Street to do some gardening for the community. We went down with Mr King and Mrs Power and a few other students from various years. At the beginning it was a complete mess, so we dug it up, planted a few plants and by the end of it, it looked like a new flower bed."