Esher High School Journalism Club visited by Professional Sports' Writer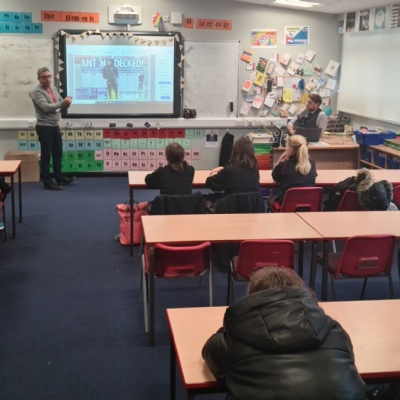 The Journalism Club were visited by professional sports' writer, Andy Dillon this week.
They were given some first-hand advice by Andy on how to write about live sporting events. We're looking forward to reading their first report on our sports fixtures in the next edition of The Esher Constellation!