Esher High School welcomes the Archbishop of Canterbury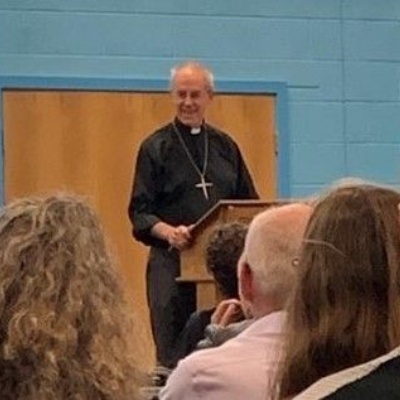 What are your big questions about life?
On Saturday afternoon, we welcomed Justin Welby, the Archbishop of Canterbury to our school to meet a local audience. It was a unique opportunity to put questions to the Archbishop and hear him speak on how to find security and hope in uncertain times.
The Archbishop of Canterbury visited a number of venues in the Diocese of Guildford this weekend to listen to local people and help them tackle some of life's biggest questions.