EHS student Tyler Panton runs 100m in 10.8 seconds!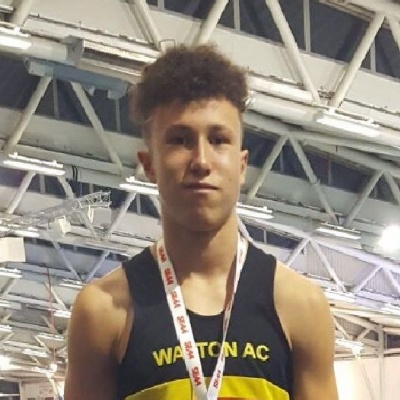 Tyler Panton ran in an open competition at the Walton Athletics track.
Tyler was grouped in a race with runners with similar personal best times, resulting in him running against adults aged up to 25. His win was a huge achievement, but his time was even more unexpected, running in 10.8 seconds, which ranks him No 1 in the UK for U17's in the 100m. It also is the fastest time by a Walton Althetics Club athlete in 68 yrs and equals the club record set in 1950.
Tyler also took part and won the 200m on the same day, also running against a field with older competitors. Another great achievement!
Congratulations to Tyler for these great successes. Good luck for the rest of the outdoor season.