Dominic Raab MP visits Esher High School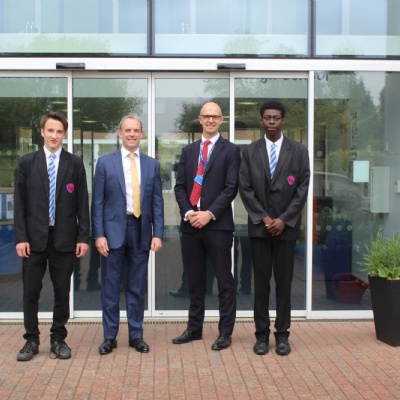 The Rt Hon Dominic Raab MP, our local MP, paid a visit to our school earlier today to meet with our Year 10 Citizenship students. He was greeted by Mr Boddington and 2 Year 10 students, Amos and Sydney.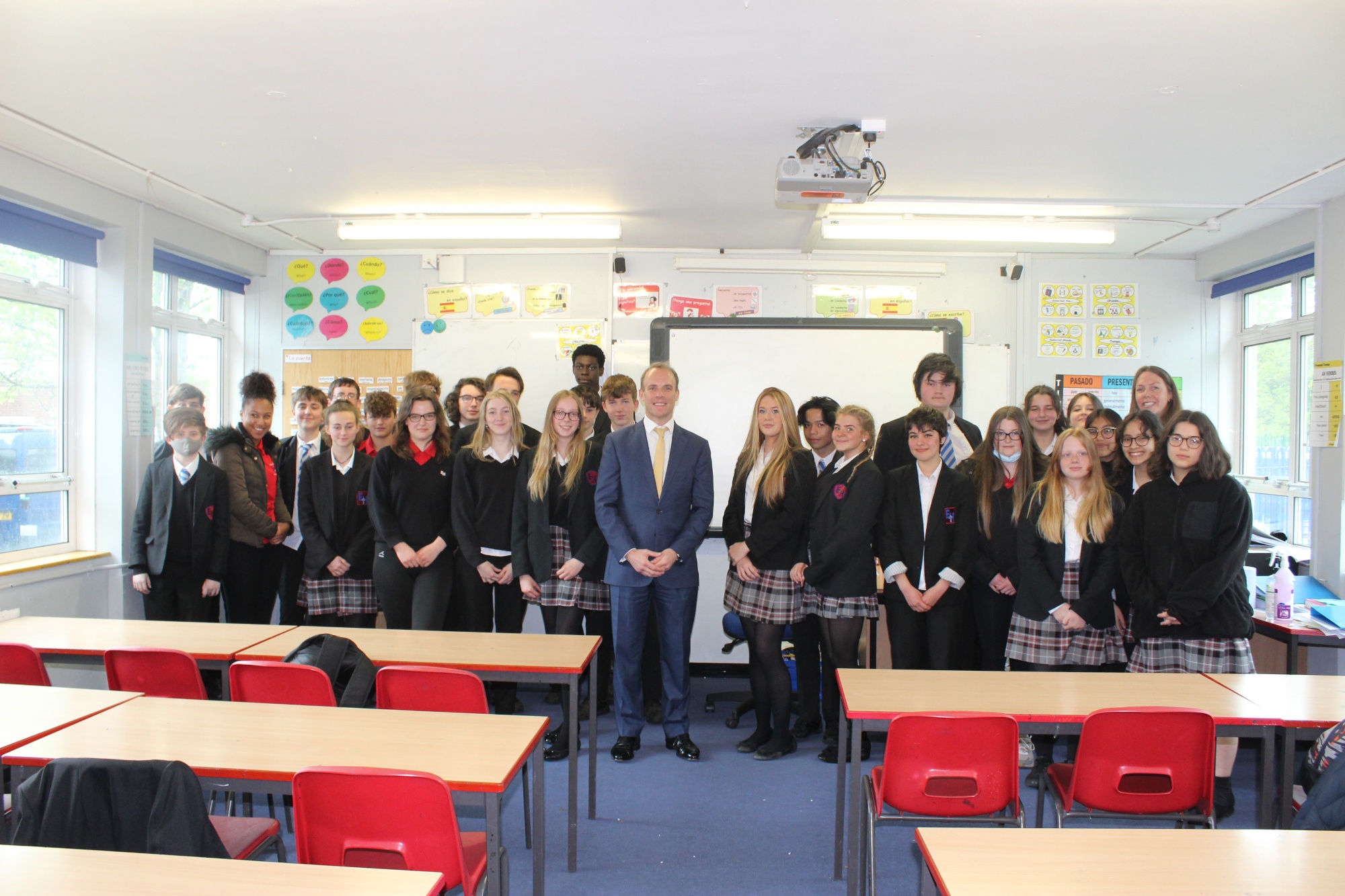 We were delighted to welcome Mr Raab to our school today to meet our Year 10 Citizenship students who took the opportunity to direct a number of current affairs questions to Mr Raab. It was a wonderful opportunity for our students to gain a greater understanding of the workings of the Foreign Secretary & First Secretary of State.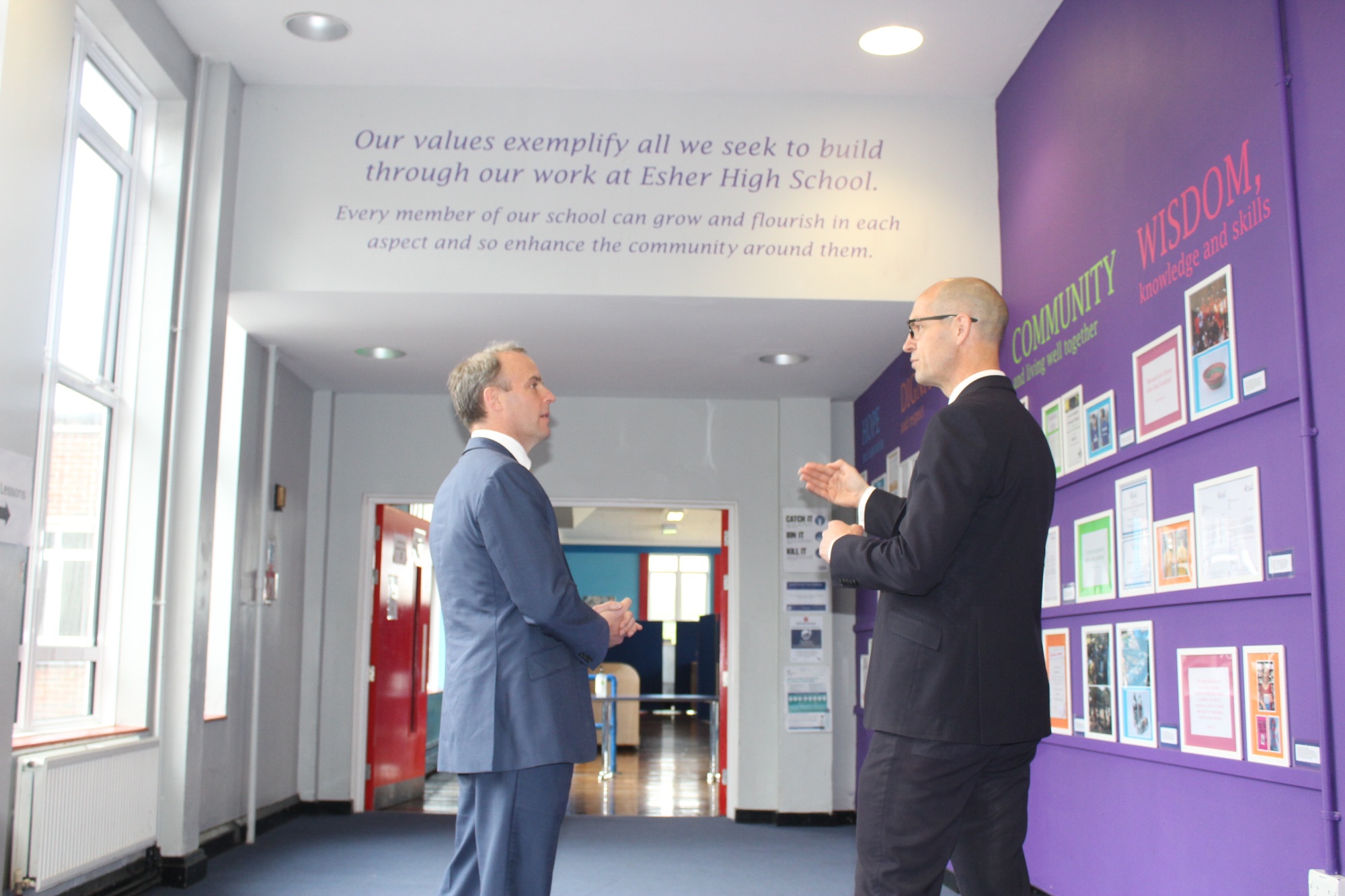 During his walk around the school, he also took the opportunity to visit one of our Year 7 Science classes.