Pallets shipped to Zambia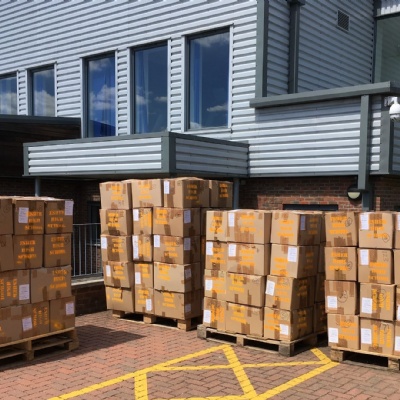 After 2 years of hard work collecting donations, Esher High School were pleased to send their shipment to Zambia recently. The shipment contained over 4800 books, and nearly 2000 items of children's clothing. The books will enable us to create a library in each of the 20 schools we support around Lusaka.
Lead by Chris Horrod, students and staff have visited Zambia every year since 2009 to coach Tag Rugby and organise tournaments for children in Community Schools. These schools do not get Government support and often cater for the poorest families.
Our projects have ranged from providing paint and labour to decorate classrooms to providing a borehole to supply a school and local community with water.
EHS students have taken out books, clothes, sports clothing, shoes and football boots, school uniforms, Tag Rugby kits, pens, pencils, rulers, and maths kits which have been donated to the schools we work with.
A huge thank you to EHS students and parents who have helped us to contribute to this project, and also to St George's School and Cobham Rugby Club for their donations.