Royal Navy sail in for Year 10 cook off!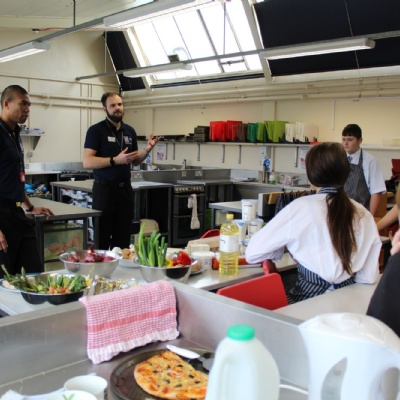 We were delighted to welcome two Royal Navy chefs to Esher High School to work with some of our Year 10 students.
One group took part in a 'Ready Steady Cook' challenge where students had to prepare two recipes in 60 minutes, using the range of ingredients provided, and were also given a mystery ingredient that they had to use.
The other group took part in a 'Cook-along-a demo' and made a tasty chicken and chorizo paella-which they all enjoyed eating afterwards.