Year 7's put on the greatest show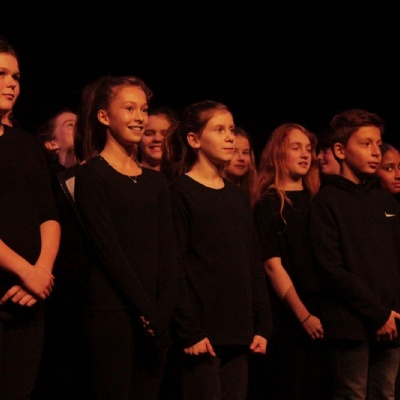 Only weeks after having joined our school our new Year 7's put entertained Parents and Staff with a sparkling performance called The Greatest Show.
The Year 7 cohort celebrated the work from their music and drama classes in their own showcase. During the show we saw songs inspiring messages of hard work, resilience and a willing to 'Try Everything'. As well as these songs, the Year 7's created short sketches based on Aesop's fables which had the audience really amused with their ideas, especially of Granny's and Grandads!
After the show, music teacher Mrs Thomas said "The Year 7's did an excellent job of showcasing their work and really kept us entertained – We look forward to see them flourish here at Esher High School