My trip to Mountfitchet Castle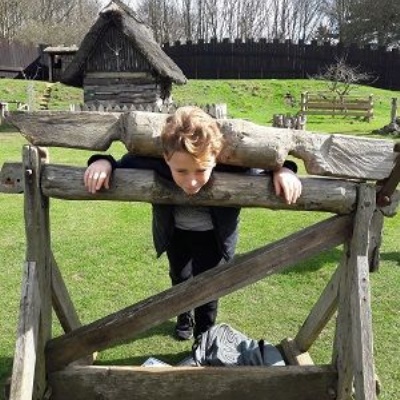 During our trip to Mountfitchet Castle we did a number of fun things. Firstly we went round the historical town. It was medieval and really lovely and we stopped there to do an environmental traffic survey and a field sketch. Next we did a historical survey going up to Mountfitchet Castle and did a tour of the Bailey (a courtyard enclosed by a curtain wall). I learnt a lot on that day about what Bailey life would be like day to day and also learnt what a Mott and Bailey Castle looked like on the inside.
What I enjoyed the most about the day was visiting the Bailey as it was the most fun part of the day. There were many interesting houses to visit such as the jail, the hell Hole and the Mike. All of it was an excellent insight as to what life in medieval times would have been like. All in all it was an amazing trip!