EHS students attend talk by mental health campaigners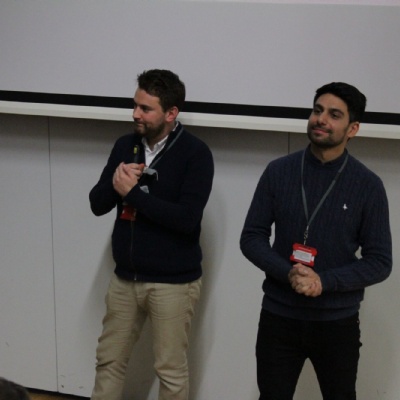 Jonny Benjamin MBE and Danny Rahim presented a very powerful talk to Yr 9 and 10 students along with their teachers, citing their own experiences of mental health issues to make the message come alive.
A member of staff said "Its amazing to think that these highly driven professionals have struggled with mental health issues as they have and have survived. But more so, it is incredibly brave of them to tell their stories and actively campaign to change people's perceptions of the problem".
For further information about their campaigning work go to jonnybenjamin.co.uk/