Royal Navy chefs teach EHS students how to cook the Navy way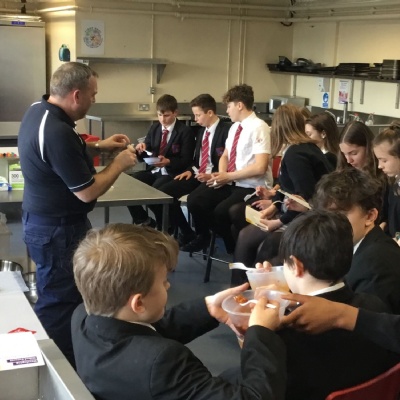 Royal Navy team Graeme McCall and Abigail Washington visited EHS for a whole day teaching both KS3 and Year 10 lessons.
The Naval chef Graeme McCall treated each year group to a One Pot Chicken Fajita Pasta - a meal regularly made and served on Naval Ships and Submarines.
Each session also explained the Naval ration packs, the need for energy balance, specific calorie intake when exercising and also included tasting a range of ration main meals and snacks.
A small group of GCSE year 10 food students also experienced an excellent bread making and pizza demonstration from our Naval Chef and prepared, cooked and ate their own designs.