EHS Students explore learning techniques on the farm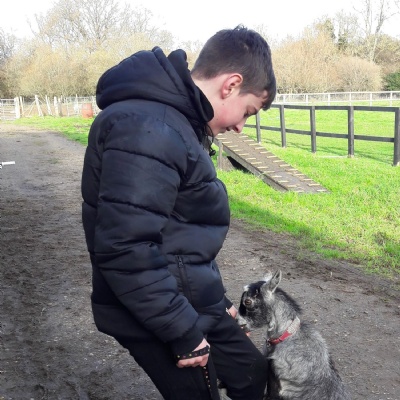 This week, students from our Inclusion Support Base visited Westland's Farm in Shamley Green on a programme that sees them visit the farm each every half term.
The activities are focused on team building, communication and overcoming anxiety. 'It is a real hands on experience for the students and it is such a joy to see them communicate with their peers in a different environment' said Miss Emerton, who accompanied them.
Student James said "I had a really good time at the farm and had a good experience meeting the different animals. I walked a goat which is something you don't do every day!"
And Yr 10 student Zak added "We saw the pigs but we didn't go into the pen because it was a mud bath. We still got to throw in food for them though."
Next week the ISB Team will visit RHS Wisley to see undertake more creative activities.