Year 11's welcome Macbeth to EHS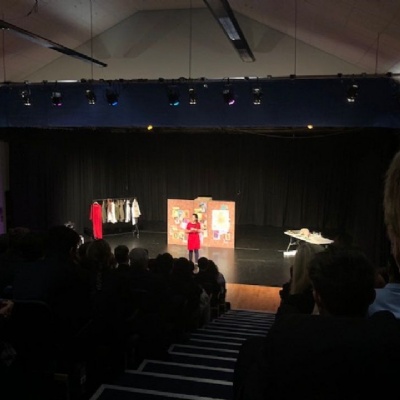 After half term, Year 11 students and the English department welcomed the Guildford Shakespeare Company and their touring production of Macbeth for schools.
The actors put on an amazing show and the students really engaged with the production, gaining an understanding that can only be found by watching the play.
After the production year 11 took part in a workshop on the production and Shakespeare's language. It was fantastic to see how well they focussed and participated in a very active session. It was a thoroughly insightful learning experience and just as awe-inspiring to see how much Year 11 enjoyed it.